Men's Center Drop-in Support Groups
Effective July 19, 2021: While our physical premises are re-opening to all groups and meetings our Support Groups will be experimenting with in-person and combined (hybrid) in-person and online (Zoom) participation.

To attend most online support groups, find the group below that interests you and click [Contact Group Facilitator]. Your contact info will be emailed to the facilitator and they will send you information on how to attend using Zoom.

Healthy Sexual Boundaries groups are Phone-in only. Call 612-822-5892 to attend.
There is no payment required to attend TCMC groups. However, during the transition to online programs, TCMC has experienced an increased shortfall in revenue due the temporary closure of our facility and requests donations of $3 to $10 (or more) to help sustain our program expenses.

To make a contribution to TCMC online, please visit tcmc.org/payment-donate.html, or use Venmo by searching @twincitiesmenscenter in the app or by hovering your smart phone camera over the QR code below: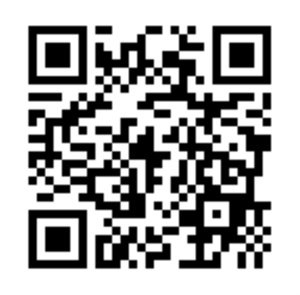 General Men's Issues / Relationship Issues
Choosing Healthy Sexual Boundaries
Sexual Trauma & Abuse Survivors
SUPPORT GROUP MEETING GUIDELINES
(download the PDF of these guidelines.)
IN PREPARATION FOR THE SUPPORT GROUP:
Support Groups begin promptly at 7:30 PM and will continue to 9:30 PM. Any late arrival is disrespectful to all group participants as is any early departures; please invest in the full two hours time. Note, early arrival will allow you to browse through our many community resource and library materials (these may be checked out if you are a member).
Support Groups are safe and confidential—a place to talk freely. When you attend a TCMC support group, you agree to keep all you hear to yourself. We don't carry away reports of who's there or what is said. We require that no notes be taken. Carry away only your own growth material, in your heart and in your mind. Confidentiality is of Utmost Importance.
The Support Group is not a therapy group. There is often a fine line between support and therapy, but be aware that we are not here to change or "fix" anyone. If you want to change (grow), we are here to support you in that effort.
The Support Group is to be a Chemically Free environment. It is important that we all come here with as clear a mind as possible. If you are under the influence of alcohol or nonprescription mood-altering drugs, we will request that you excuse yourself and come back at another time in the proper mind set.
Support Groups are to be smoke-free. If you need to smoke, please step outside the building to accomplish this need. Exiting and returning to the group should be in a nondisruptive/respectful manner.
The Support Group will be Free from Sexual Harassment. If you engage in inappropriate remarks or behavior, we will request that you excuse yourself. Sexual fraternization is not allowed on the premises.
Judgmental statements that "bash" a group or individual are never appropriate in support groups because they destroy the trust that makes the group a safe place to discuss feelings.
CHECK-IN: At this time,
Give your Name; tell us a little about how you Feel and where you are at, keeping this reasonably short (2 minutes max). If you have an issue to discuss, ask for time. You may use you first name only if you wish to be anonymous.
Do not interrupt another participant during their check-in—this is their time only.
SUPPORT GROUP ISSUES DISCUSSION: During this extended time, be responsible for yourself as to:
Feelings which are neither good or bad; they just exist. Your feelings do not need to be logical...they're your feelings and that is okay.
Staying on a feelings level as much as possible; your story is very important; your feelings are paramount.
Asking for the time you need, and seeing to it that you get it.
Trying not to theorize or philosophize; use "I" statements as much as possible.
Your right to disagree or challenge a position; be respectful, use appropriate non-judgemental language, and confront only when approved by the receiver.
Advice giving. We are not here to give advice. If you feel you have advice to give, always ask the recipient if he or she wants it. Exercise your own judgement when advice is received.
CHECK-OUT: at approximately 9:20 PM, is a time for closure to the evening group.
Again without interruption, you have about 1 minute to state how you how feel, whether or not your needs were met, and departing salutations.
CONTRIBUTIONS will be solicited during check-out and an attendance report will be passed (you do not need to put your real full name on this log). We use the attendance log to allocate resources between the different groups. We do not report names or personal information to any other entity.
Please remember that the Men's Center needs your financial support to continue our operation. It is suggested that a sliding scale of $3 to $7 be considered. No one will be turned away due to a lack of monetary funds.
General Men's Issues / Relationship Issues Support Group
Open to Men Only


Meeting Schedule Meeting Schedule [close]

Men can express feelings about the process of life's challenges and experiences, and what it means to be a man in our culture. Men express feelings about separation, divorce, breaking up with a lover, and topics such as child custody/legal hassles.
[download brochure]

---




Gay Issues Support Group
Open to Men Only


Meeting Schedule Meeting Schedule [close]

Men express feelings about life's challenges and experiences, and what it means to be gay and male (you don't have to be gay to attend.) This is the Twin Cities longest-running gay support group.
[download brochure]

---




Addiction Busters Support Group
Open to Men and Women

Meeting Schedule Meeting Schedule [close]

Struggling with chemical or behavioral addiction? AA not helping you? Frustrated with twelve -step programs? Don't like feeling powerless?

Want to bust your addiction rather than being busted FOR your addiction? Would you like to talk about Rational Recovery, SMART Recovery, the works of Stanton Peele, Ann Fletcher, James Prochaska and others in a supportive, confidential, comfortable atmosphere? Come to Addiction Busters support group and discuss alternative, cognitive approaches that may help you battle your addiction in new and different ways!

---




ManKind Project Open Circle
Open to Men Only
• Mondays 7:00 - 9:00 pm, Online
Presenter: Dave Semenchuk and David Grocott
ManKind Project Minnesota began in 1990 and over 800 men are in our community. We have more than 20 on-going men's groups which serve as places where men can develop their Emotional Intelligence, practice Accountability to their Commitments of Service to others, and practice Authenticity in Actions and declarations.
This Open Circle enables participants to witness other men practice clarity of self-expression from their hearts rather than their heads. Join us in our 5-round format and ask questions to learn more and even participate yourself if you choose. Our structure is based on the masculine archetypes of King, Warrior, Magician & Lover in Moore and Gilette's book.
[ManKind Project website]

[Registration with Group Facilitator]


---




Sexual Trauma & Abuse Survivors Support Group
Open to All Genders
• Thursdays 7:30 - 9:30 pm
Co-facilitators: Jerry Buchmeier, PhD (Therapeutic Counseling) & Kathleen McDowell, MA (Human Development)
Many adults have been sexually abused in childhood or adolescence, or have experienced sexual trauma as adults. Whether you have clear memories or vague recollections, perhaps you experience feelings of shame, self-hate, guilt, fear, anger, grief, or embarrassment. Sharing your story and feelings with others can release these feelings, while creating and renewing patterns of comfortable, healthy, and rewarding interactions with people of both sexes. This support group provides a safe environment to share your experiences and learn about how others are coping with these issues. Join us in developing healthier attitudes and behaviors that transform us from survivors into living life to the fullest. Questions, call Jerry, 763-546-4133.
[download brochure]

---




The Sexually Evolving Man Support Group
Open to Men and Transgender Men


Meeting Schedule Meeting Schedule [close]

If sexuality is at the root of our existence and "change" is the only continuous thing in life. Why would our sexuality, how we identify ourselves, desires, and experiences be any different? This group is for men who are evolving sexually and question how the evolving intersects with their day-to-day life.
[download brochure]

---




Men Facing Retirement Issues Support Group
Open to Men Only
• 3rd Sundays, 5:30pm - 7:00pm
A support group for men thinking about retirement or who have already retired. It is an opportunity to share feelings with other men about the importance of work and what happens when paid employment is no longer part of a man's life.

Group meets at
The Twin Cities Men's Center
3249 Hennepin Ave. So, Suite 55
Minneapolis, MN 55408 USA
Enter the north door on Hennepin Ave and go down one floor.

---




Men's Wellness Support Group
Open to Men or anyone identifying as male
• Saturdays, 10:30am - noon
This drop-in personal growth group is open to all men or anyone identifying as male. No registration needed. Each week includes a check-in, gentle energy exercise, brief meditation, a short lesson and time for each man to share about his life. Group is led by Bill Baldwin M.Div. and Nationally Certified Health and Wellness Coach

Group meets at
Mizpah Church
412 5th Ave. N.
Hopkins, MN 55343
in the Fireside Room.
Look for a sign on the church door on the parking lot side for location of the Fireside Room.

Contact Group Facilitator at phone or text, 952-500-3393 or billbaldwin@mac.com.

Choosing Healthy Sexual Boundaries-
Open to Men Only
• Wednesdays 5:30 pm - 7:00 pm - Phone-in Only

Do you have concerns about your sexual behavior?
Are you receiving negative feedback about your sexual choices?
Worried about excessive, compulsive or obsessive sexual activities?
Too much pornography in your life?
Too many strip clubs?
Ever feel like a sex addict?
Feeling uncomfortable about inappropriate fantasies/thoughts/urges?
Hurting or disappointing someone you love?

This group is a confidential, non-confrontational and non-judgmental place to talk with other men about healthy sexual boundaries.

If you are currently participating in or have completed a sex offender treatment program you are welcome. If you have never been involved with the legal system you are also welcome. Facilitated by: Tommy Jones, Thomas Koepke, Sean Kratz, and Gary Weldon.
[download brochure]

Contact Group Facilitator by phone 612-822-5892 and leave a message for the TCMC Office Manager.